Welcome Webmasters Everywhere!
We make websites for people to see! But what if your site is a personal interest site or a fan site or a fun site or a personal business for something that people wouldn't really think about right off the top of their heads...you may need some exposure. This is where The Ring comes into play. Advertise your site here and then copy the graphic below and link back here! .
NOW ACCEPTING ALL WEBSITES
Not just Weebly!
---
Welcome!

Websites were made for information. Any kind of information! If you have information to give, a website is the best source to throw it out there. Thankfully, with hosts like Weebly and Wix, it's easy to make a website. The hard part is getting your website out there for folks to see it. I designed The Ring with that in mind. The major search engines are not going to pick up on your new website, but that doesn't mean it's not worthy. All your hard work deserves an audience. All I ask is that you copy the The Ring graphic on the sidebar and link it back here from your website. It's that easy.

I've made a few categories. If there is a category missing, then please let me know. On every category page there is a blog. Just click on the comment link and add your website information. Enjoy!

How Do I Sign Up My Website?

Every category is a blog basically. Simply click on "comments" and enter in your website information. What you enter as "name" will be published so I recommend using the name of your website. The "email" space is optional. Fill in the "website" space with URL and tell all about your website under "comments". When everything is filled out...click on "submit". It's that simple!

FebruaryClean Up

Hello All! I want to thank everyone who has submitted their website to The Ring. All the different sites are truly amazing and as far as for me starting this site ~ You are welcome and thank you! I do a monthly check of all the links and if they are broken, then I delete them as well. You are more than welcome to submit your site again once it is up and running. Keep up the great work and thanks again for submitting your site to The Ring!

PS - Watch how you enter in your URL! Typing errors can make your link not work. ;)

Rules For Using The Weebly Ring

Yes, there are rules. There are ALWAYS rules, but these are easy ones. Please...no pornographic sites or sites that advocate violence. Let's keep it clean! I hold the right to pull any websites off of The Ring that I feel are inappropriate or offensive. Please report any sites of this nature.

New Categories

No new categories

---

Spotlight

---

Link To Us

Please copy and link back to us!
Site Last Updated: 4 February 2018
Powered by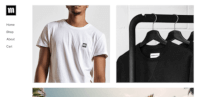 Create your own unique website with customizable templates.