I can't believe the last post was 2016! I update the site, but forget to post here on the updates. We've had a lot of changes and have lost a lot of sites so we had to start populating all over again. Looking for some good sites! Is yours one? Then sign up! Please don't forget to copy the The Ring logo and link it back here. Thanks!

It's been a while, but we're back and running. This is still a great directory to get your websites noticed. We are now including ALL websites and not just Weebly. In the giant world of Google, it's hard to get your website noticed and after all the hard work you put into it, you deserve the recognition. Welcome ALL and looking forward to some great websites!

Happy new year Weebles! Alas, the time had come and I had to move The Weebly Ring over to another account. All of my old posts I didn't move over so I just posted the links on the appropriate pages. I apologize for that, BUT everything is nice and squeaky new!! Looking forward to a bright and happy new year and new site!!
Powered by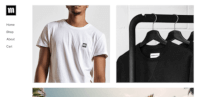 Create your own unique website with customizable templates.